Our First Dog-friendly Hand Sanitizer with FLO Aroma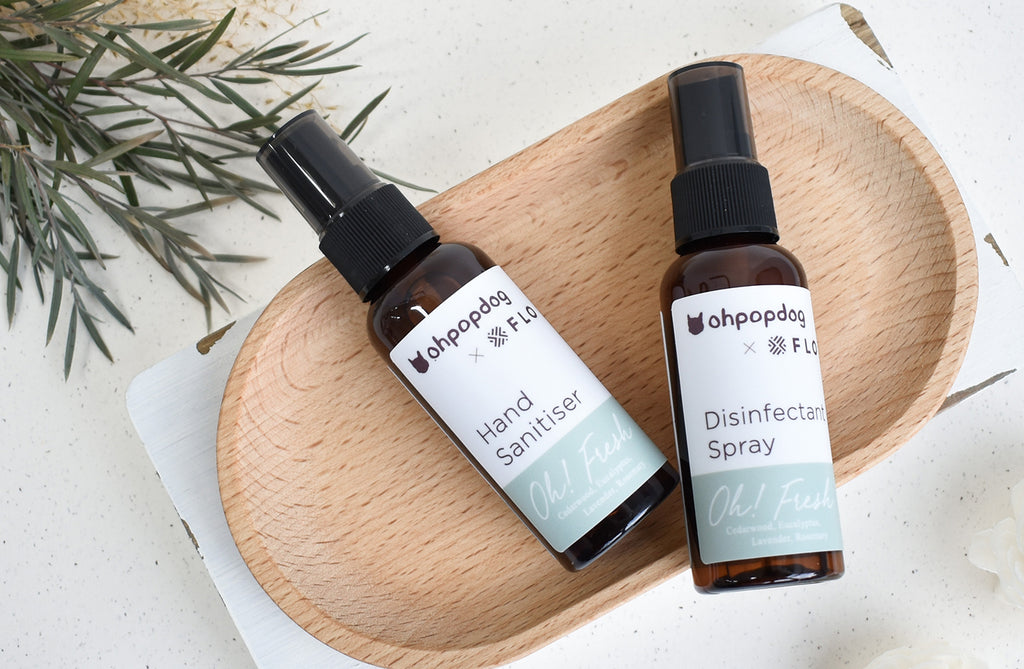 We've always been fans of FLO Aroma. So, when the opportunity of a collaboration came along, we just had to say yes! 
We really love their vision - "to inspire healthier communities by connecting people to nature's quintessence and with the right instruments". When we finally met, they shared with us that their passion is in making the best of living and nature. We love that it is in tune with what we believe in and we just couldn't wait to show you what we came up with together.
Like ourselves, there are many pawrents out there who love to bring their dogs out. We want you to stay safe during these pandemic times. Introducing our Ohpopdog x FLO bundle set! Each handy bundle comes with an Oh! Fresh Hand Sanitiser, a Disinfectant Spray and an Ohpopdog Fabric Mask. It fits nicely into any bag. Now, you can bring it everywhere you go! 
Most importantly, FLO has specially tailored the disinfectant spray and hand sanitizer using a dog-friendly blend! So yes, you can use it around your furkids! 
Thank you FLO for creating this amazing Oh! Fresh Series dog-friendly. We hope you love it as much as we do!