Why Is Two Dogs Better Than One Dog?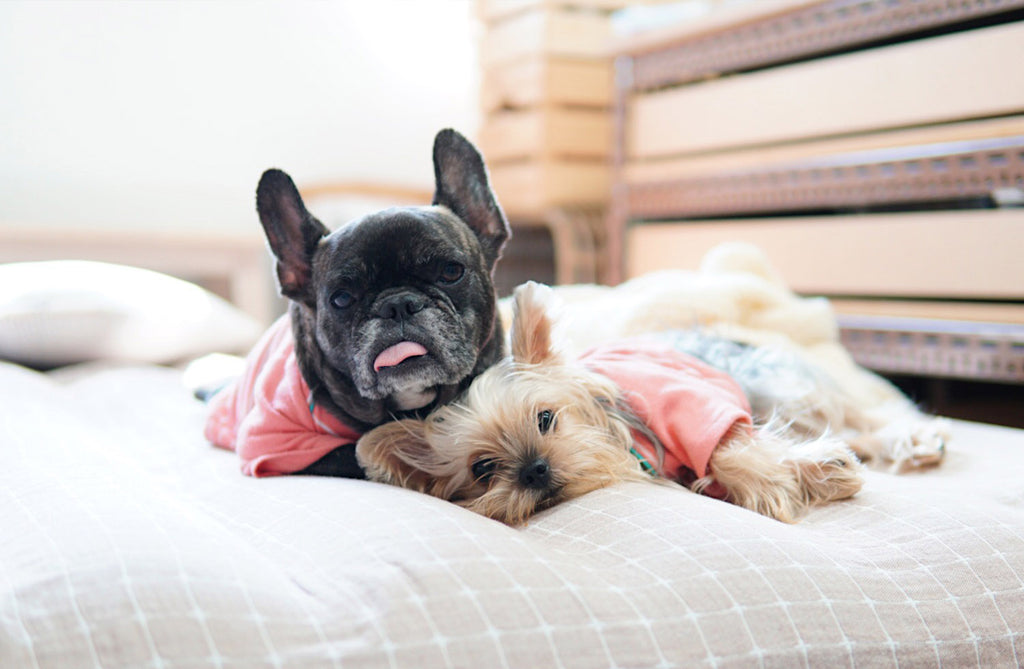 We always wanted to have another dog to accompany Bacon, but took our time as we weren't confident she will enjoy having another pooch around. Being the only child, she can act like a spoiled brat at times. While Bacon is great with humans, she has her temperament and can be quite selective with dogs. Hence, while the thought of number two is on the back of our minds, we just constantly felt that we weren't ready yet.
We were caught off guard actually. It just so happened that a friend was looking for a home for a Yorkshire Terrier puppy and asked if we were interested to adopt her. We initially said no, but caved in the instant she showed us Brie's photos. She was absolutely our cup of tea - a messy, shaggy, uglily cute doggo!
We didn't want to rush into it, so we decided to foster her first. After all, we weren't very sure how our first born will react. To our surprise, Bacon and Brie clicked instantaneously. They couldn't stop playing and we loved that Bacon (a Frenchie!) was extra gentle with Brie. She was so patient and would simply lay on the floor while the annoying Brie stepped all over her.
So yes, we officially foster failed.
I am now a convert and totally agree that two dogs are better than one. Interestingly, two dogs do not mean two times the work involved. Having two well-matched dogs really do make our lives easier. We do not worry as much having to leave Bacon alone on longer days as we know that Brie will be there to keep her busy. In fact, we always joke that Brie is Bacon's pet instead, not ours. Brie helps keep Bacon active and even brings out the playful side of Bacon.. 
It is really a joy to watch the two of them grow and bond together. But we will stop at two. For now.