The 5 Process of Creating Dog Clothes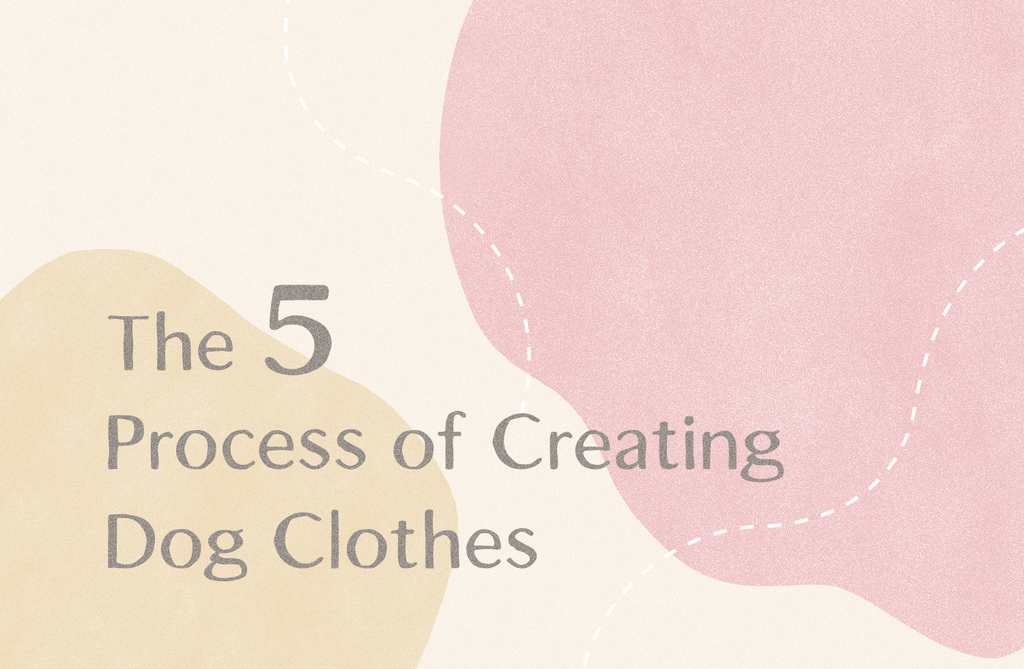 Yap, we know you guys have always been curious about what it takes for us to bring our collections to life. So, I've decided to write this blog to give you a glimpse of what happens in this process.
As simple as our dog clothing looks, the amount of work that goes behind the scenes is huge! From the designing process to creating the design pattern, making and editing the samples, production, photoshoot until it launches, do you know that this entire process takes a whooping two months? 
1. Getting Inspiration
Inspiration can come from many sources (haven post, please include link). For me, I love to look at traditional clothing, from cheongsams to kimonos and Nyonya kebayas. I truly enjoy modernizing the traditional details and translating them into dog clothing. I also gather inspiration from the latest fashion trends and will experiment to incorporate the fashion details into the clothing I design. 
2. Choosing the Right Fabric
 I am not going to go through about this since I already mentioned in my previous blog you can read to find out more - 3 Steps On How We Choose The Right Fabrics For Our Apparels.
3. Putting the Designs into Paper
The drawing process - picture a room with scrunched up paper scattered around the room and two frustrated designers pulling their hair out. Nay, just kidding, thankfully, we are quite composed and organised. 
But yes, there will be A LOT of sketching during this stage. Both Geraldine and I will come together, brainstorm and decide which sketches make the cut. The comfort, mobility and practicability of our outfits will always be our highest considerations, as we want our pieces to be versatile, ie. they can be worth indoors and outdoors.
4. Professionally Drawn Clothing Patterns
For the past eight years of our business, our clothes have always been professionally drawn, before being made into samples. Once the sample is made, we will get a few dog models to test the fitting and if it is not to our precision or satisfaction, we will have to redo the whole pattern process. So, yes, this is indeed the most time-consuming process!
5. After Production is Completed
We will start gathering dog models for the photoshoot. At the end of the shoot, each dog will receive at least two sets of clothing. Once the photos are edited, we will launch them online and send them out to the pet stores. 
It can be rather challenging when only Geraldine and I are here to oversee the entire process of creating the dog clothing, collar and leash, matching human set, bag, pins, bandana, and cape. On top of these, we do have to juggle our social media platforms and reply to enquiries.
With Bacon's current condition, (who had her slipped disc and we are quite sure she won't be able to walk again), a lot of our (already limited) time is spent on taking care of her basic needs. So, please bear with us if we are slow on replying or when we missed out on your messages and emails. Do text us again, and we promise to do our best to respond!